Многочисленные исследования доказали, что онлайн-чат стал и остается самым популярным цифровым каналом для общения с клиентами. Это также один из самых гибких инструментов, которые вы можете использовать на своем веб-сайте для различных целей: от поддержки клиентов до активных продаж и маркетинга. Следующие проверенные примеры готовых скриптов онлайн-чата (стандартные ответы) для наиболее распространенных сценариев онлайн-чата помогут вашим агентам: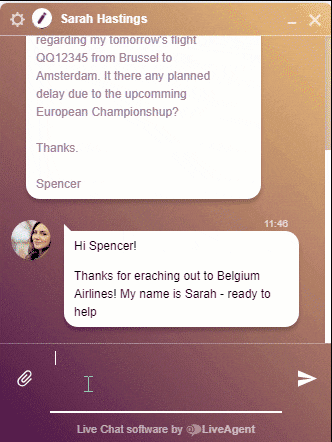 Быстрее отвечать на вопросы во время общения с посетителями и клиентами в чате;
Избегать постоянного ввода одних и тех же сообщений, чтобы повысить эффективность;
Одновременно взаимодействовать с несколькими посетителями без ущерба для качества предоставления услуг;
Поддерживать правильный стиль общения и присылать подходящие сообщения от бренда;
Предлагать своевременную поддержку и повышать удовлетворенность клиентов;
Увеличивать конверсию за счет проактивного таргета на потенциальных клиентов на определенных страницах веб-сайта.
Начало общения
Общие фразы для приветствия
Приветстие постоянных посетителей
Проактивные приглашения в чат
Вернувшиеся посетители
Неактивные посетители
Страница с ценами/оформлением заказа
Проактивные продажи
Запрос дополнительной информации
Запрос общей информации
Подтверждение того, что вы понимаете
Ставить на удержание
В очереди
В середине сессии чата
Возобновление сессии чата
Переадресация чата
Рассмотрение жалоб
Извинение за проблему
Невозможность удовлетворения запроса
Завершение чата
Благодарение клиента
Когда посетитель не отвечает
Ready to try our live chat templates?
LiveAgent is the fastest and leanest live chat solution on the market. Try it today with our free 14-day trial. No credit card required.
Free Trial